No results were found for the filter!
MAGIC SWITCH
Magic switch The magic switch splits a circuit into two separately switchable circuits. I.e. even if you have e.g. only one ceiling outlet you can switch on and off two lights separately with this module. This module is intended...
See details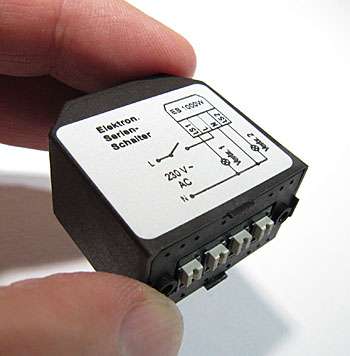 Electronic switch ELS1
Electronic switch ELS1 The electronic switch is intended for lighting purposes only. It can be operated in all classic circuit variants, such as out-, cross- or cross-circuit and in circuits with impulse relay. By means of the ELS1, the...
See details